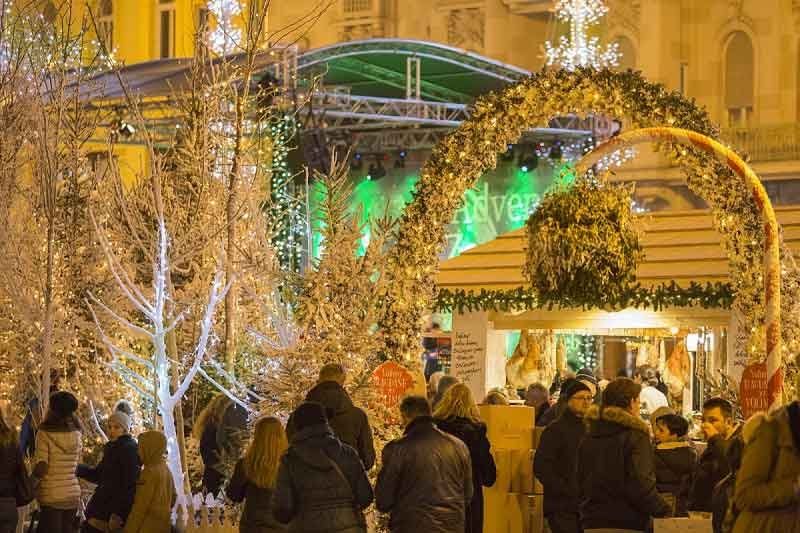 Select date and participants
Overview
A truly intimate and romantic experience awaits you at the enchanting Christmas Market of the Serbian capital, one of the most unique fairs of Europe.
What to expect
The tour starts at 9AM with a bus ride from Budapest that arrives in the city by 12PM so you can start your lengthy trip around this little Orthodox city. Despite using the Julian calendar and having the Christmas festivities during January, markets in Belgrade operate during December as well to make sure no one misses out on that Christmas feeling in 2018. The city of Belgrade has a stunning 90% orthodox population, where giving presents for Christmas is a lesser practiced feat. That's probably the reason why Belgrade's Christmas season are so irresistibly different and lovable.
Taste the famous Serbian mulled wine or get a bite from the world's greatest ćevapčići, made on the spot to enamor your taste buds! The stunning Open Heart Square is populated with enchanting little wooden huts full of artisanal goods and delicious treats. Also make sure to visit the New Year's fair as well if you visit after the 16th December! The fair features an indoor amusement park, a skating rink, concerts and shows and even a beer festival.
Get as much unique items and unleaveable merchandise as you want, there'll be plenty of room on the bus!
The return ride starts at 5PM and drops you off at your accommodation in Budapest.
Inclusion:
Duration:
Departure time:
9:00 at your accommodation
---
What others are saying (0 Reviews)
No one has left a review so far!