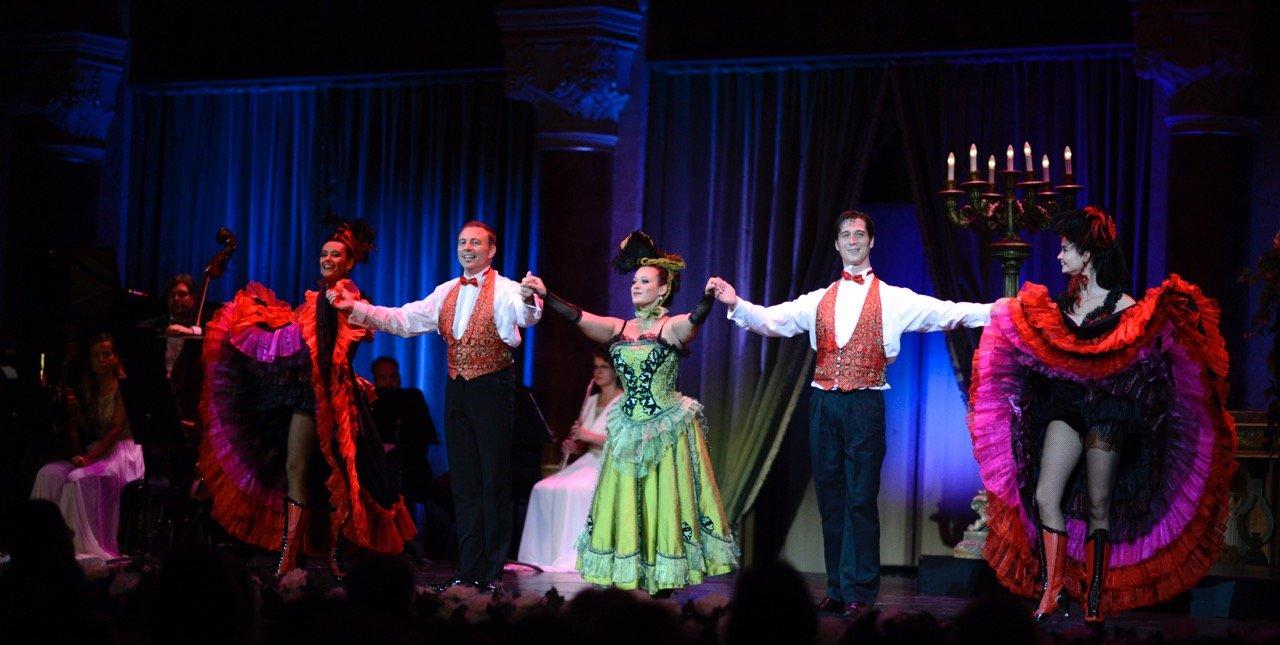 Select Date and Travelers
Overview
​​​​
Prepare for a truly unique evening with one of the most versatile concert programs of the city that aims to showcase the diverse Hungarian culture through the power of music and dance.
What to expect
The Gala
performance features the celebrated
Danube Symphonic Orchestra with soloists from the Budapest Operetta Theatre
accompanying talented local ballet dancers on a classy night of cultural engagement.
Discover the real reason behind Hungary's fascination with music as you are
taken on a journey across the depths of Hungarian music culture 
from its folk origins to the
greats of classical music such as Liszt or Erkel and a wide range of dazzling operetta numbers.

The
90 minute concert
is organised in two historical and prestigious venues in the city centre. The
Pesti Vigadó
, this 1
8th century building by the Danube bank 
was the main concert hall for the aristocratic community of Budapest at the time. With it, the stunning
Danube Palace 
gives home to these fabulous performances in
its Neo-Baroque style building and golden concert hall
. These venues provide authentic style and an irresistible atmosphere for the events to make you feel, if even for 90 minutes, as part of the 1800's Hungarian cultural elite.
As a highlight of this colourful production, a
uniquely Hungarian musical instrument, the cimbalom will be introduced 
by a talented virtuoso artist. This instrument has been the basis of some of the most popular Hungarian musical compositions. Let its magical sound tell you why it is so special for the locals.
Spend your Saturday evening with the greats of Hungarian music and enjoy a spectacular performance like no other in the heart of Budapest!


Inclusion:
Gala Concert entrance
VIP tickets are including transfer service
Transfer service if option selected

The Gala will be held at the Pesti Vigadó on the following dates: 2020 June 13, 20, and July 4, 11

.
Departure time:
Gala Concert starts at 20:00
Meeting time: 19:30
Duration:
Theater/Meeting point:
 H - 1051, Budapest, Zrínyi u. 5
or
H - 1051, Budapest, Vigadó tér 2
Meeting point
---
This is worth checking out
---
What others are saying (0 Reviews)
No one has left a review so far!