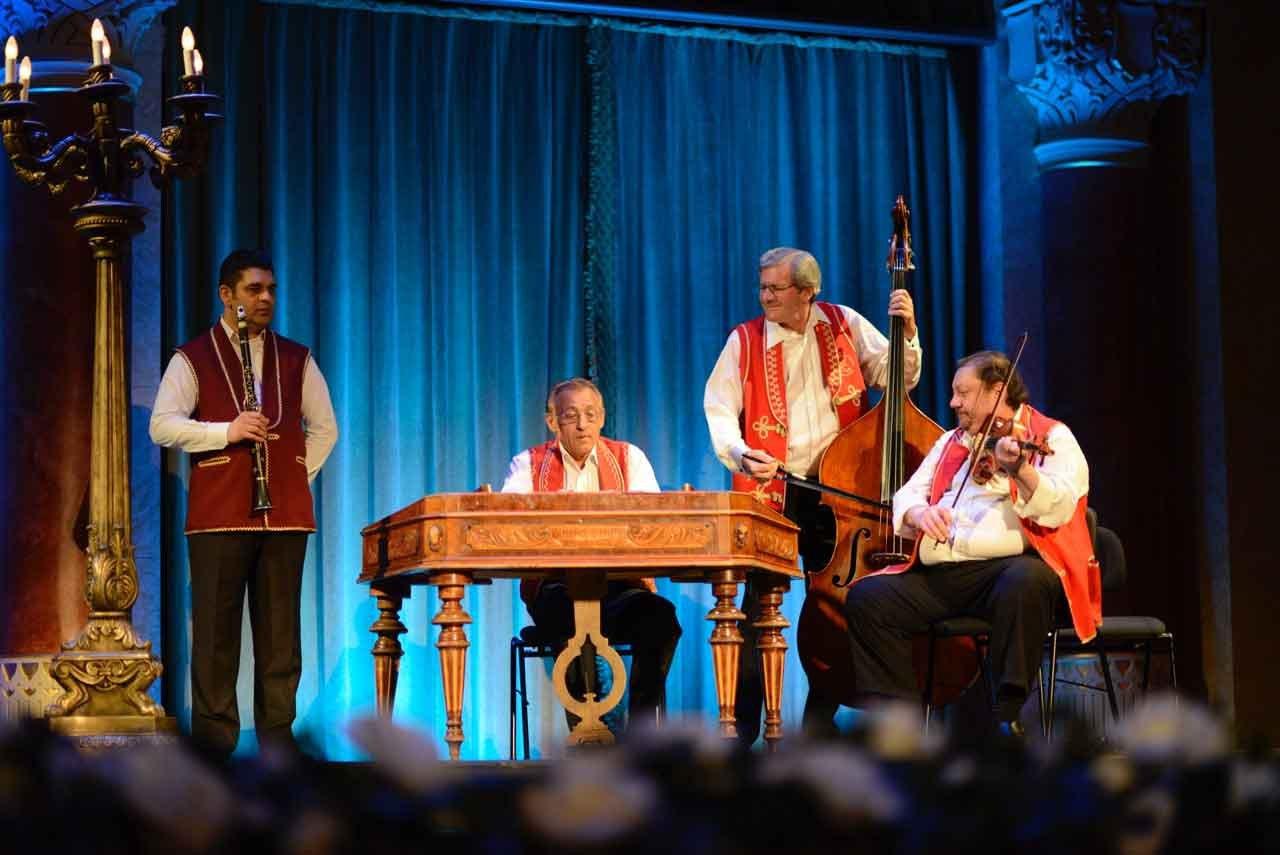 Select Date and Travelers
Overview
Looking for the most festive way to celebrate Christmas in Budapest? A show filled to the brim with glamour and sensations invites you to a journey that will put the magic back in Christmas. A special Christmas time evening concert consisting of a symphonic orchestra, hungarian folk song adaptations, operetta and ballet performances
What to expect
Hungary has long centuries' worth of musical history that shaped and formed its culture. From simple but powerful folk songs to robust symphonic compositions and lighthearted singing-dancing tunes, Hungary's musical heritage has it all. This Christmas you will have a chance to experience the broadness of Hungarian music from first hand.
The prestigious Gala Concert series arranged a very special holiday edition of its renowned show, filled with the spirit of Christmas.
Feast your eyes on a 90-minute long breathtaking performance featuring the famous Hungarian Danube Symphony Orchestra. Listen to some of the country's greatest compositions while witnessing the stunning pirouettes and arabesques of Hungarian ballet dancers. During the evening, a classic Hungarian musical genre, the operetta will take centre stage when artists from the Budapest Operetta Theater join the grand symphony with songs from popular Hungarian operettas.
That special extra seasoning to the show is provided by Hungarian folk and gypsy musicians featuring the most typical Hungarian instrument, the cimbalom.
Entangle yourself in the holiday festivities the Hungarian way and discover the world of glamour with a special edition Christmas Gala Concert!

Inclusions:
90 minutes Gala Concert
Optional Late Night Dinner & Cruise package
Departure time:
The Christmas Gala Concert starts at 17:00 or 20:00
Meeting time: 16:30 or 19:30
Duration:
Theater/Meeting point:
 H - 1051, Budapest, Zrínyi u. 5
Meeting point
---
What others are saying (0 Reviews)
No one has left a review so far!