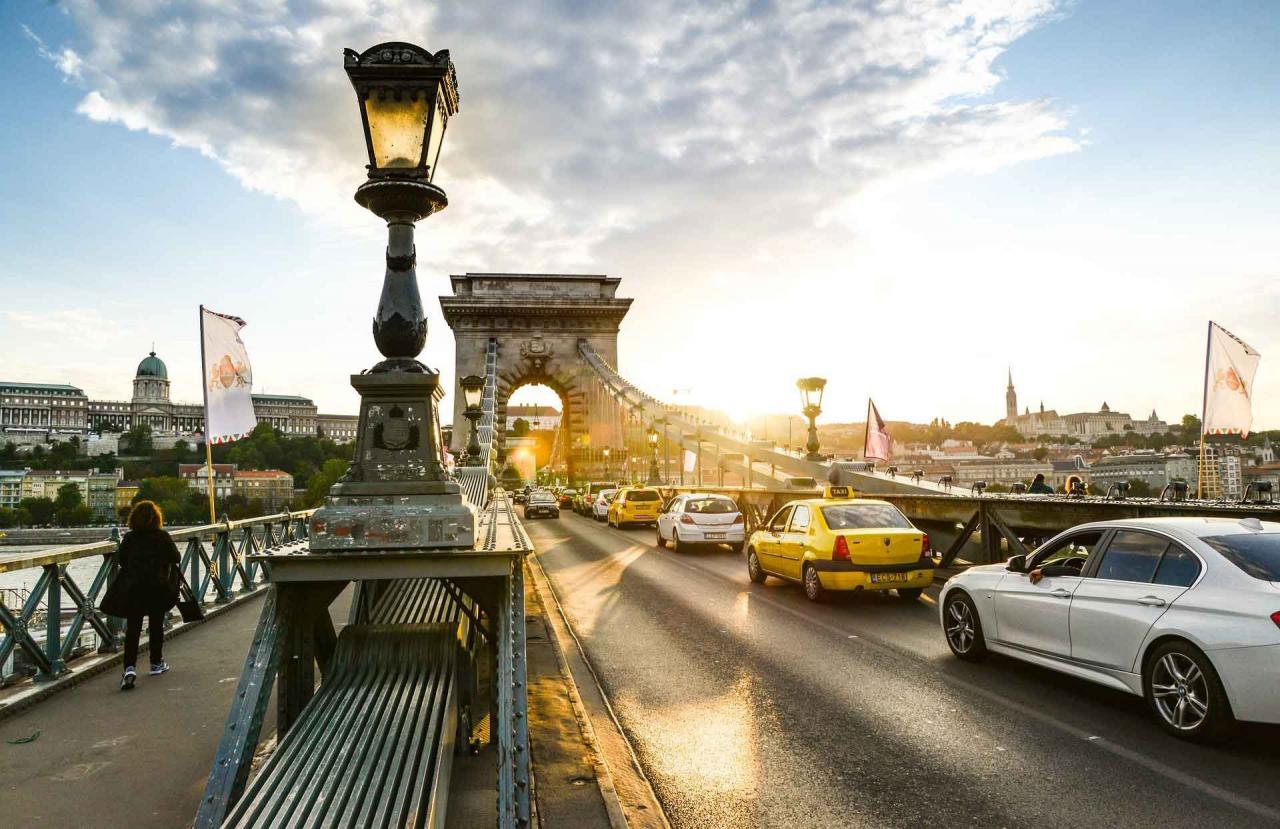 Select date and participants
Overview
Would you like to get to know Budapest in detail? Our professionally organized tour provides you a broad information of not only the historical background and legends of the city, but also its present situation.
What to expect
Join us and take part in our 4-hour private city tour with a private, high-class vehicle! 
We make a huge circle in the city and visit every significant sight.
Saint Stephen's Basilica, Parliament, Chain Bride, Castle District, Gellért Hill, Elizabeth Bridge, Heroes' Square and also the City Park.
Furthermore,
multiple short walks
are included in the tour. We take one around the
Saint Stephen's Basilica, the Castle District, and the Heroes' Square. 
Your guide will tell you all the
most important informations
regarding the landmarks.
Once you are in Hungary you will feel obliged to try out the
traditional gastronomy of the locals
, during the grand city tour you have the opportunity to do so during your sightseeing. Our program takes you on a
1 hour 30 minutes long ship cruise
on one of our air conditioned / heated ships, including an
open buffet lunch and two drinks.
The meals on our boats are prepared by
 Chef Molnárka Péter.
The menu includes various
Hungarian dishes, cold entries, international favourites, vegetarian meals, desserts
and much more. A perfect choice to try out most of the local dishes while admiring the daytime panorama of the Hungarian capital.
After the lunch we continue our tour on land.


Inclusions:

4 hours long guided tour
90 minutes cruise with lunch

Menu

Cold entries
Spiced cottage cheese cream and traditional greaves cream
Soups
Alföld style goulash with small dumplings
Vegetable cream soup
Warm main courses
Mini stuffed cabbage
Traditional chicken leg "Paprikasch"
Roasted chicken breast with basil-cheese sauce
Spicy pork rib with thyme – mustard sauce
Roasted sea fish with Chardonnay sauce
Garnishes and vegetarian
Grilled polenta with feta cheese
Grilled vegetables
Homemade dumplings with spinach and mustard-mushroom sauce
Hash-brown potatoes
Steak potatoes
Dumplings
Salads
Fresh seasonal salads with dressings
Italian pasta salad
Caesar's salad
Sweet corn salad with mayonnaise
Season fruit basket
Desserts
Home-made strudel
Somló style sponge cake
Mini tarts
Dessert variations Európa style[/size]

Transfer service

Transfer service information

1.Be ready at the reception of your accommodation-30-40 MINUTES PRIOR to the start of your activity and please note that the exact time of your pick up is based on the traffic and the popularity of the service on the selected date
2.In case you are staying in an accommodation without a reception desk, please wait outside of your accommodation for your chauffeur.
3.In order you would not like to use the drop off service we are not able to provide a partial refund for the drop off part of the service.
4.Keep your phone charged and turned on, on the day of your activity. In case your phone does not have coverage in Hungary and roaming services are not enabled, please make sure to check your emails frequently for updates from the organiser.
5.You are entitled to a refund in case your complaints reflect the errors of the organising company and in case you have made a phone call to one of the below mentioned phone numbers at the site and time of your issue.
6.Please note: Fulfillment of last minute pick-up,drop-off requests received on the day of the program are not guaranteed and based on the available drivers.
7.Please note: In case the aforementioned conditions are not met, we are not liable to provide a refund
In the case of you not showing up for the pick-up in time and missing the performance as a consequence, we will reschedule your event for a later time if are able to, but without the transfer service.If this is not a possibility or you leave Budapest,the organizer will not be able to refund money to you for any of these services.
In case you have any queries regarding your pick up, drop off service please call the following phone number: +361 317 1377
In case of EMERGENCIES, call the following number: +3630 659 7007
Departure time:
The tour starts at 9:00
Lunch cruise starts at 14:00
---
Recommended products
---
What others are saying (0 Reviews)
No one has left a review so far!