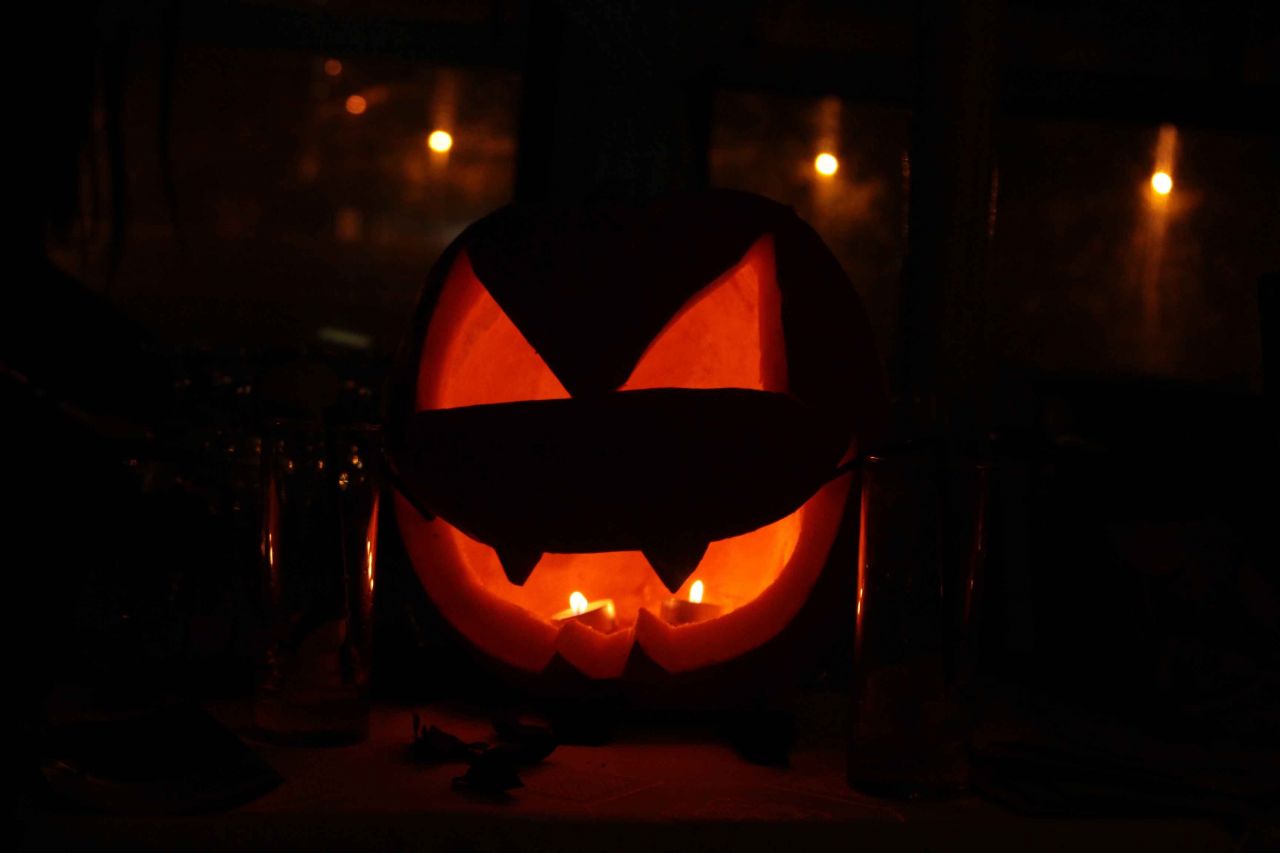 Select Date and Travelers
Overview
Is there a better 
place
 to spend 
All Hallows' Eve 
th
a
n
 on a 
one-of-a-kind Danube river cruise packed with witches, ghosts, zombies and a whole bunch of drinks
?
What to expect
Like to
party
? Enjoy
dancing
? Up for an
adventure
? Say no more, your place is right here on our
 Halloween Party Ship!Budapest
is the best place to have a scenic boat ride with the city's most stunning sights located just next to the riverbank. Brace yourself for an intense thrill ride and
have the party of a lifetime with friends and wacky strangers
as you sail down the magical Danube.
Be part of the ultimate party we throw on the river especially for Halloween! Cruise through downtown in 2 hours with booming music and a welcome Poppyseed Palinka included to set your mood right. While dancing to the best party tunes and slamming shots, don't forget to look around to witness the magnificence of the
House of Parliament, the Basilica, the Chain Bridge and the Buda Castle with the Fisherman's Bastion on top of the Castle Hill! 

Our staff prepares the
cool pumpkins and all the decorations
necessary for an environment that you will not forget. This 2-hour cruise is guaranteed to fire you up and launch you straight into the
famous Budapest nightlife
. After the cruise we will continue to one of the best clubs of the city.
Don't forget: Appearing in costume is appreciated, don't be a scaredy-cat! Display your inner demons!  
Dress up as your favorite monster, comic book character or Disney Princess
and stun the crowd with your awesomeness! After 2 hours of steady roaring, twisting and drinking, your party spirit will be higher than ever and you can rest assured, that it will not be wasted!
 
Do not forget! Once the ship docks, the whole crazy bunch will be escorted to one of the best clubs in Budapest!
The groups above 8 people get 1 EUR discount.
Do you celebrate your birthday on the day of the cruise? Be our guest
and attend the event for free!
Important information:
We use
re-cups
in the boat
in defence of the environment,
so you get one for free at the cruise, but if you want more, it's fine with us, their price is 1 EUR/300 HUF. The check in time is from 22:00!
Inclusion:
2-hour long cruise (standing boat between 22:00-23:00, 2 hours cruising between 23:00-01:00)
opportunity to dance
free club entry after the cruise
DJ
Welcome drink
Party Cruise re-cup as a gift, more cups are available for a fair price (1 EUR/300 HUF)
1 drink coupon: 1 free vodka based shot, or 50 % discount for cocktails (Further drink consumption is possible at the bar, heated / air conditioned ships according to the current weather, closed area and open upper deck)

Selection

Blood Shot Cocktail
Sex on the Beach
Mojito
Daiquiri
Pina Colada
Zombie
Duration:
3 hours (standing boat between 22:00-23:00, 2 hours cruising between 23:00-01:00)
Departure time:
Starting Time: 22:00 – on 01 November
Meeting time 22:00
Meeting point:
HULLÁM boat, Academia 3 dock from 22:00, in the heart of Pest
H - 1051 Budapest, Antall József quay 18., Academia 3 dock
Meeting point
---
What others are saying (0 Reviews)
No one has left a review so far!