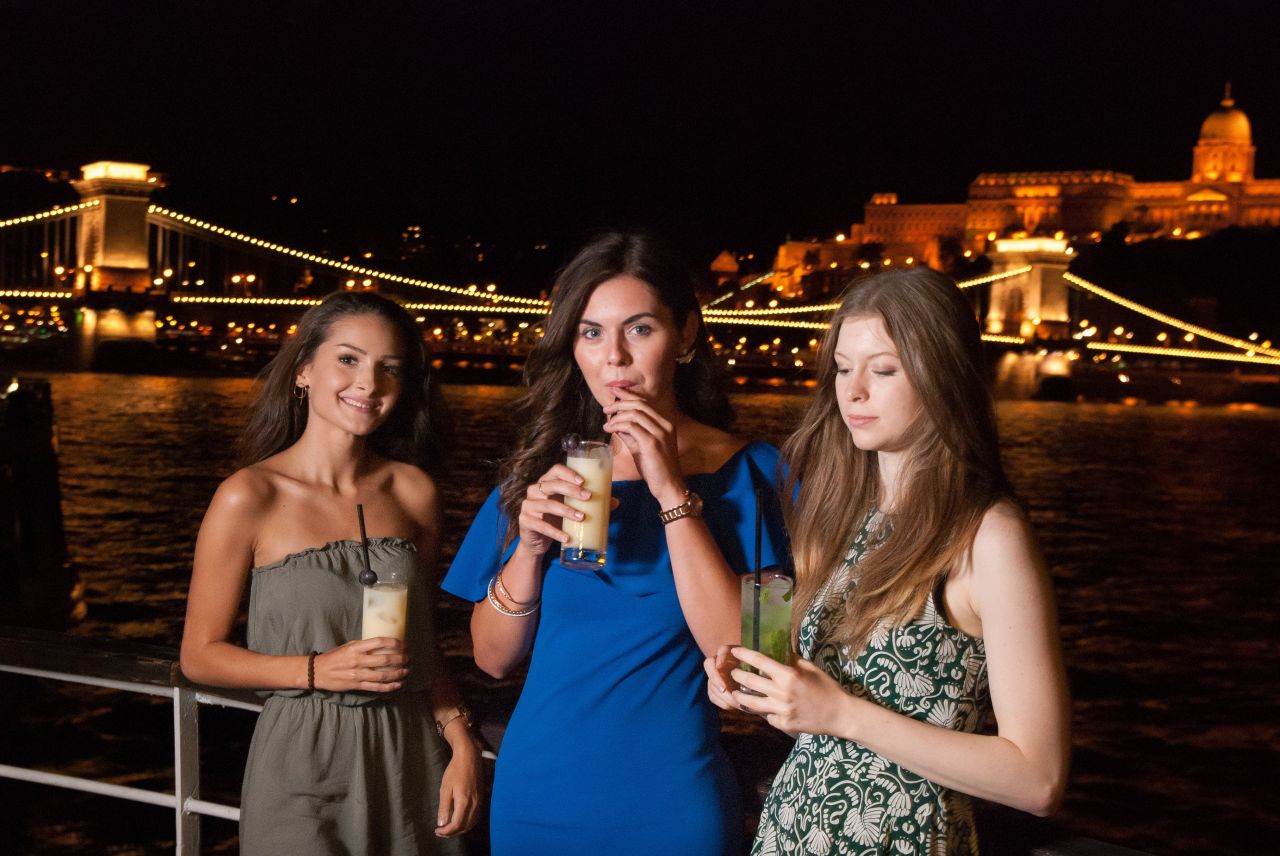 Select date and participants
Overview
Dive into the nightlife of Budapest in the classiest way possible, and board a spectacular river cruise at 10pm which takes you around the most memorable sights of the city!
What to expect
Let yourself be dazzled by the illuminated bridges, buildings and monuments on the Danube shore while sipping your favourite cocktails in the open deck of the boat!
The 90 minutes long program starts at 10pm and includes 2 large cocktails, which you may choose from a diverse cocktail menu. 
The boat starts from the heart of the city and takes you along iconic locations such as the House of Parliament, the Basilica and the Great Market Hall with the Buda Castle
, the Matthias Church, 
the Fisherman's Bastion 
and the Citadella on the opposite side of the river
.
Sail under the Chain Bridge, the Elisabeth and the Liberty Bridge and witness the fairytale scene
 of the glistering city in the dark. 
Enjoy the cruise from air conditioned interior of the boat, or have an unconcealed perspective from the open upper deck of the ship. Grab your favourite drink, and breathe in the distinct nightlife atmosphere of Budapest!
In the inner deck of the boat, you will be serenaded with live music 
by
 four members of the 
Rajkó
 Folk Ensemble playing popular favourites and local classics for your amus
ement.
Inclusion:
90 minutes long cruise
2 cocktails or 3 beers

Cocktails list

Cuba Libre Old Fashioned Mojito Pina Colada Sex on the Beach Tequilla Sunrise Gin Fizz
Departure time:
The cruise starts at 22:00
Meeting is 21:30
Duration:
Meeting point:
H - 1051, Budapest, Zrínyi u. 5
Meeting point
---
What others are saying (0 Reviews)
No one has left a review so far!