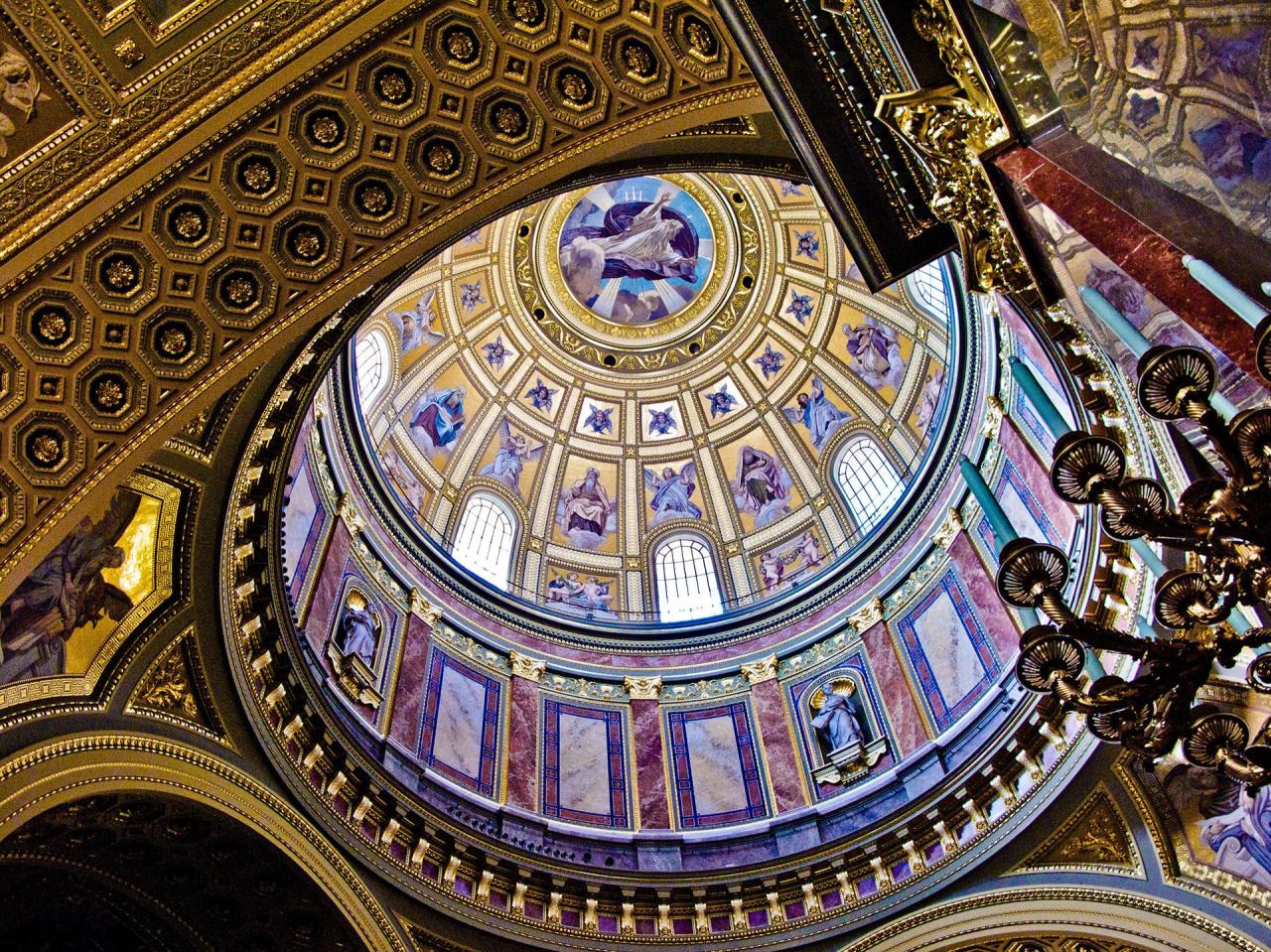 Select Date and Travelers
Overview
Explore a whole new, enchanting side of Hungary with the magnificent Organ Concert at the largest church in Budapest, the St. Stephen's Basilica!
What to expect
The
100 year-old church
,
one of the most important icons of Budapest
gives home to this grandiose series that will sure to move you if you consider yourself a fan of the classics.
Indulge in a
70 minute performance
by celebrated Hungarian organ artist Miklós Teleki 
and his small ensemble of an award winning
 opera singer Kolos Kováts
and
a talented flute artist
from the Danube Symphonic Orchestra
Eleonora Krusic.
As the music calmly flow through the majestic gold-plated interior of the
St. Stephen's Basilica
taking advantage of its unmatched acoustics, your shivers will tell you instantly that you are in the right place at the right time.
The basilica, named after the first king and state founder of Hungary
, is the largest building of Budapest, a holy sanctuary in which a concert experience takes on a whole new, spiritual meaning. Take part in this grand and intimate performance and enjoy music from the greatest
Hungarian and international composers such as Liszt, Vivaldi and Bach 
presented by three amazing local artists on a truly authentic Hungarian evening.
The sublime combination of sights and sounds will guaranteed to take your breath away and leave you with an impact not soon forgotten.
Take on a musical journey through Hungary's history and culture to discover a lesser known face of Budapest!



Inclusions:
70 minutes performance

Program

Antonio Vivaldi (1678-1741) - Johann Sebastian Bach (1685-1750): Concerto in D minor BWV 596 (Allegro, Adagio, Allegro)
Tomaso Albinoni (1671-1751): Adagio
Alessandro Stradella (1639-1682): Pietá Signore
Wolfgang Amadeus Mozart (1756-1791): Andante in C major K 315
Franz Schubert (1797-1828): Ave Maria
Liszt Ferenc (1811-1866): Fantasy & Fugue on the Theme B-A-C-H
Georges Bizet (1838-1875): Agnus Dei
Johann Sebastian Bach: Minuet and Badinerie from suite in B minor BWV 1067
Johann Sebastian Bach: Toccata and Fugue in D minor BWV 565

Transfer service, if option selected

Transfer Service Information

1.Be ready at the reception of your accommodation-30-40 MINUTES PRIOR to the start of your activity and please note that the exact time of your pick up is based on the traffic and the popularity ofthe service on the selected date
2.In case you are staying in an accommodation without a reception desk, please wait outside of your accommodation for your chauffeur.
3.In order you would not like to use the drop offservice we are not able to provide a partial refund for the drop off part of the service.
4.Keep your phone charged andturned on, on the day of your activity. In case your phone does not have coverage in Hungary and roaming services are not enabled, please make sure to check your emails frequently for updates from the organiser.
5.You are entitled to a refund incase your complaints reflect the errors of the organising company and in case you have made a phone call to one of the below mentioned phone numbers at the site and time of your issue.
6.Please note: Fulfilment of last minute pick-up,drop-off requests received on the day of the program are not guaranteed and based on the available drivers.
7.Please note: In case the aforementioned conditions are not met, we are not liable to provide a refundIn the case of you not showing up for the pick-up intime and missing the performance as a consequence, we will reschedule your event for a later time if are able to, but without the transfer service.If this is not a possibility or you leave Budapest,the organizer will not be able to refund money to you for any of these services.
In case you have any queries regarding your pick up, drop off service please call the following phone number: +361 317 1377
Departure time:
The Organ Concert starts at 20:00
Meeting time: 19:30
Duration:
Meeting point:
Budapest, Szent István tér 1, 1051
Meeting point
---
This is worth checking out
---
What others are saying (0 Reviews)
No one has left a review so far!