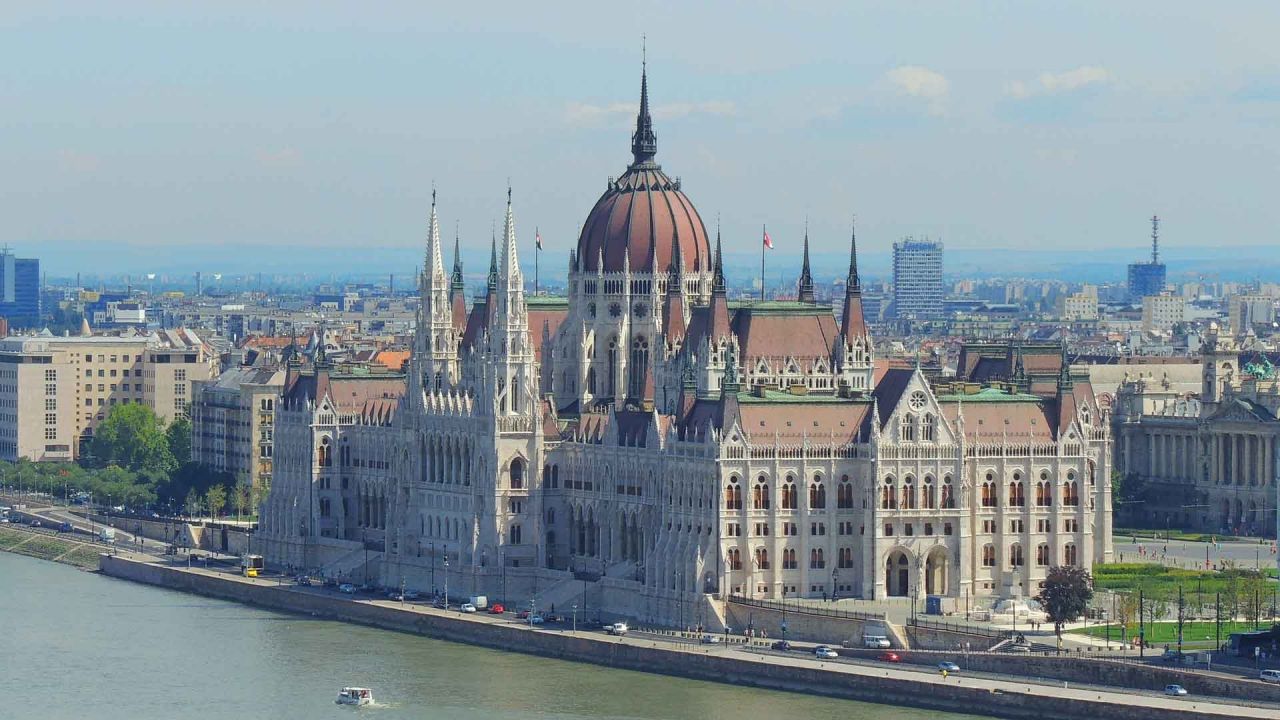 Válassz dátumot és opciót
Áttekintés
A full-day adventure in Budapest where you can discover the country's most important building, its rich cultural heritage and have an unforgettable dinner cruise to close up the day in style.
Mi várható
The
 Hungarian Parliament
is the third largest parliament building of the world and one of the most recognised landmarks of Hungary.
Built in 1904 by Imre Steindl
in a peculiar Eclectic style mixed with Neo-Gothic details it is currently the largest building of the country. Tours are available throughout the day from 10AM and you may select any tour from the options just make sure to be able to make it to the Folklore Show on time!
A guide will take you around the gigantic halls of the House of Parliament while sharing the secrets of its past. You will even have a chance to explore the hall of the National Assembly and to lay your eyes on the holiest relics of Hungarian history, the Holy Crown and the crowning jewels.Following your trip at the big house, experience the cultural heritage of Hungary in the evening on the most popular folklore dance and music shows of Budapest.Organised in
the golden theatre hall of the historically significant
Danube Palace
in the city centre, the
90 minute show
is headlined by the world famous Hungarian State Folk Ensemble, the Rajkó Folk Ensemble and Orchestra and the Danube Folk Ensemble. With their talented dancers accompanied by several highly skilled musicians, the ancient culture of Hungary will unfold right in front of you.
After the performance, you will meet your hostess in the hall of the Danube Palace and they will giude you to the boat.

The
90 minute cruise
will reintroduce you to the city's most amazing riverbank sights such as the
 Buda Castle, the Matthias Church, the St. Stephen's Basilica and the Parliament Building from a new perspective.
Pleasure your palate as well and taste the best Hungarian dishes at the delicious buffet dinner while serenaded by talented string musicians of the Rajkó Folk Ensemble.
Get the most out of Budapest on a day full of stunning sights and inspiring emotions!
As a complimentary bonus to your ticket, you will receive free passes to two additional historic Danube ships as well with their own stunning exhibitions inside. Board a 100-year old steamboat, the Kossuth Museum ship (Budapest, Vigadó dock 2, 1052) and the Gróf Széchenyi Museum Ship (built 1939) (Id. Antall József rkp. 18, Budapest, 1052 ).
Have an unforgettable day in Budapest!
Találkozópont
---
Mit mondanak mások (0 Értékelés)
Még senki sem küldött be véleményt!