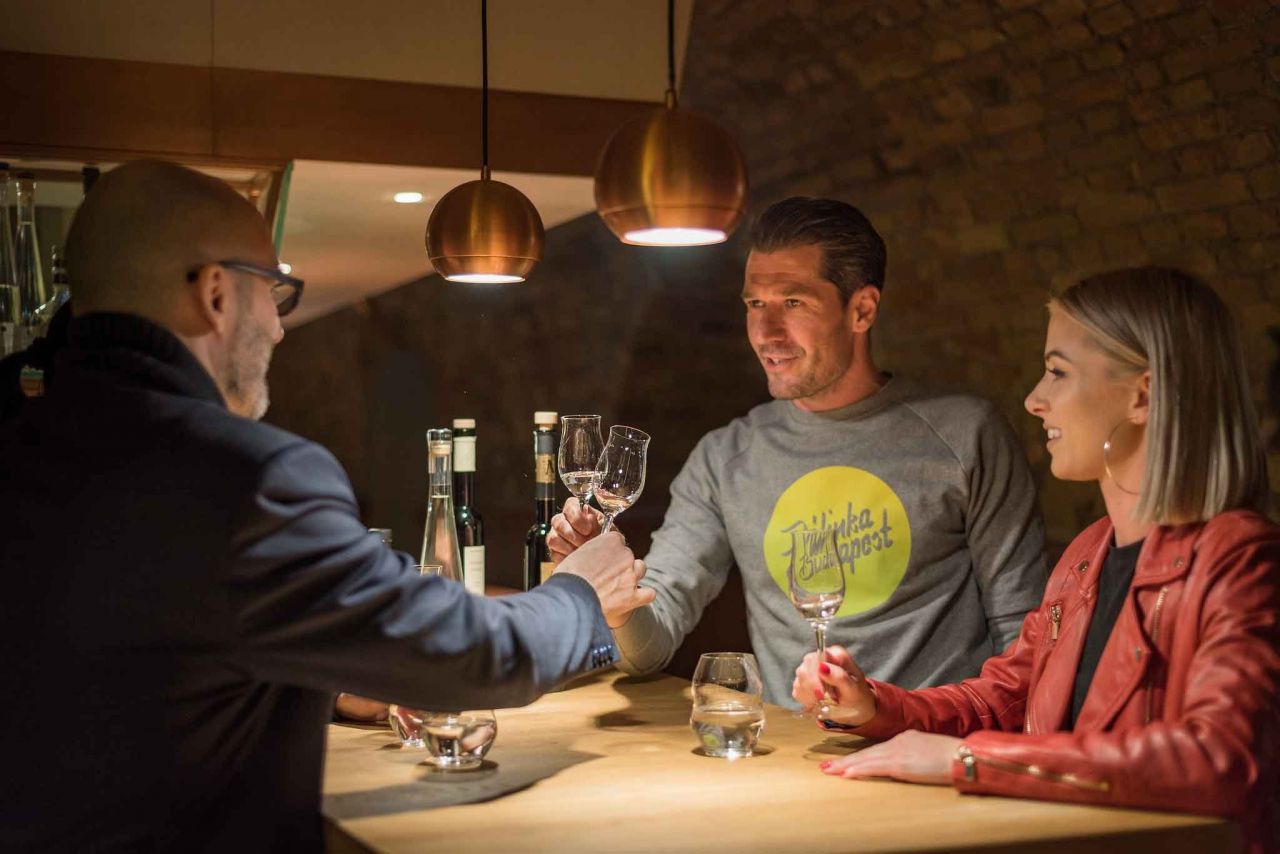 Select Date and Travelers
Overview
Visit the Palinka Museum in Budapest and taste the Hungarian Spirit!
What to expect
Taste Hungary's famous Spirit, the Pálinka! 
While attending an
interactive and interesting exhibition
about the history of Palinka in Hungary and around the world!
The Museum is in the heart of Budapest
, and its mission is to make Palinka familiar for everyone worldwide.
If you buy the
only entrance ticket, you will have the chance to see the exhibition and taste 1x2 cl delicious Palinka!
If you choose the
Palinka tasting option you can taste more best palinkas of our country (in the amount of 3x2 cl)
. And during the tasting, of course,
professionals will present the interesting facts,
and the right tasting ways to you, in an exclusive ambiance. Not in the mood for Palinka? Trust us, and let us introduce to you the delicious and characteristic palinka cocktail, or just enjoy our alcohol-free virgin cocktails.
Inclusion:
In case of choosing the museum entrance only: museum entrance, live guide, 1x2 cl Palinka tasting,
In case of choosing the museum entrance+ Palinka tasting: museum entrance with 1x2 cl Palinka tasting, live guide, plus 3x2 cl Palinka tasting with professional presentation or virgin cocktail tasting or palinka cocktail tasting
Duration:
Choose our Palinka Experience program with Danube Cruise too!
The Cruise starts at 16:00 and 19:00, depends on the chosen date
The meeting point is: Gróf Széchenyi Ship, Akademia 3 dock Budapest 1054, Gróf Széchenyi rkp.6.
The meeting time is: Half an hour before the cruise starts
Opening hours:
Address:
H-1061 Budapest, Király street 20.
Important information:
The Palinka Museum is not available for people under 18 years old.
Meeting point
---
What others are saying (0 Reviews)
No one has left a review so far!